Grant writing isn't just for nonprofits. From your local Industrial Development Agency to Empire State Development's Consolidated Funding Application, numerous sources of capital funding, tax exemptions, and other incentives exist for the savvy for-profit venture. Let Choice Words identify and pursue funding opportunities for your organization's next development.
Grant Awards for Businesses
Here are a few of the grants that we've won for our business clients:
$2,250,000 – Bellefield at Hyde Park
$2,000,000 – Bonura Southern Waterfront Development
$2,000,000 – T-Rex Hyde ParkOwner, LLC
$2,000,000 – JM Development Group, LLC
$1,250,000 – Wildberry Lodge, LLC
$1,170,000 – Hutton Brickyards
$1,000,000 – North Street Brick Works, LLC
$1,000,000 – Tuxedo Hudson Management Co.
$1,000,000 – Bonura Hospitality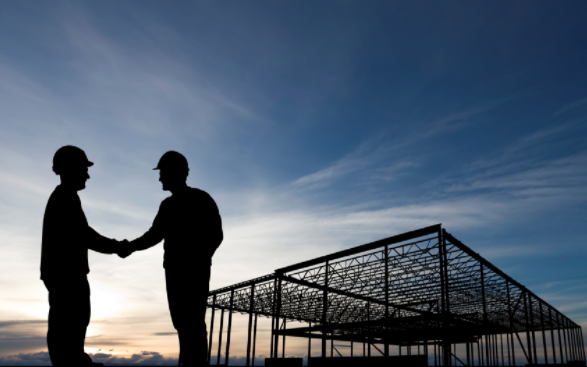 IDAs & Tax Exemptions
Most counties in New York State offer a variety of tax exemptions as an economic development incentive to encourage job growth and commercial development. These can include sales tax exemptions for construction-related expenses and equipment purchases, mortgage tax exemptions, and PILOT (Payments In Lieu Of Taxes) agreements that reduce real estate taxes on certain commercial developments. Depending on the size of your project, these savings could amount to hundreds of thousands of dollars or more. Unlike most grants, these savings are available to new and expanding businesses.
Choice Words can guide you through this technical process. We begin with a free consultation to decide if your project fits the parameters of these programs. If we decide that your project is a fit, we then work with you to fill out the proper paperwork, communicate with your local Industrial Development Agency (IDA) about the project, seek draft approval, and plan a meeting time for you to present, and assist in the presentation if desired.
Bids & RFPs
Choice Words can assist your organization in writing and compiling bids and responding to RFPs. These applications can be lengthy and sometimes convoluted with jargon. The required attachments, formatting constraints, and highly specific packaging requirements are easily overlooked, causing an otherwise great proposal to be disqualified. Let Choice Words help you professionalize your bids and lead to success!
Consolidated Funding Applications
Each summer, New York State's streamlined Consolidated Funding Application ("CFA") provides access to dozens of state funding sources, many of which are available to businesses and for-profit ventures.
Choice Words specializes in the CFA application process: since 2013, we've won 47 CFA awards for our clients, totaling $30.8 million in funding.
Click here to learn more about how we can help you secure CFA funding.

Want to learn more?
Contact us today for a free consultation.
Give us a call or send us an email, and let's discuss how we can put our expertise to work for you.