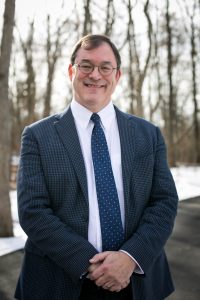 A Letter from Steve Densmore, President and Founder:
I've worked and lived in the Hudson Valley for more than three decades, much of it spent as a community journalist. The knowledge I gained as a reporter, editor and publisher colored my experience and taught me how things work "under the hood." Whether it was through covering municipal budgets, local schools, or the environment, that experience proved invaluable in preparing me for a career in grant writing, fundraising, and strategic communications.
I founded Choice Words LLC in 2010 to answer a persistent and critical need for strategic communications services within our region's nonprofit community. Today we serve clients across New York State, from the Capital region to Long Island, with an emphasis on the Lower- and Mid-Hudson Valley, Westchester County, and New York City.
Choice Words specializes in grant writing and public relations for a diverse client base, such as the Morgan Library, Poughkeepsie Farm Project, Arc of Westchester, Jawonio Inc., SUNY New Paltz, Bellefield at Historic Hyde Park, and Walkway Over the Hudson.
My talented team of colleagues and I are committed to helping businesses in the Hudson Valley and New York Metro region reach their true potential. Since it began, Choice Words has helped its clients win more than $125 million in grant awards from an array of funders, including private foundations, corporate charities and government sources. In recent years, the company has specialized in helping nonprofits (and some for-profit firms) prepare Consolidated Funding Applications (CFAs) to access New York State funding opportunities. Choice Words' clients have been awarded more than $57 million in CFA funding for 86 compelling projects since 2013.
Our successful track record requires more than high level grant writing skills: we also work closely with organizations to develop winning strategies for fundraising, public outreach, and other communications to complement broader organizational goals.
Read more about our team and our achievements on behalf of many worthy Hudson Valley and NYC organizations.
I'd love to hear from you if you need help moving your project forward. Please give me a call at 845-234-8713 or send me an email.
Steve