Grant Writing is the core of our business. Our team of professional grant writers has a stellar track record, delivering significant grants from private, corporate, and government funders, with awards ranging from $1,000 to $10 million. Let us secure the funding that your organization deserves.
Grant Awards
Here's a sample of grant awards that Choice Words has secured for its clients:
$ 34 million – Empire State Development Corp. (47)
$ 10 million – NYS Downtown Revitalization Initiative
$ 10 million – SUNY2020 Grant
$ 3.7 million – US Commerce Department (2)
$ 2.6 million – NYS Environmental Protection Fund (7)
$ 2.4 million – Transportation Enhancement
$ 1.1 million – NYS Housing and Urban Development (2)
$ 500,000 – NYS DOS Local Waterfront Revitalization
$ 350,000 – Save America's Treasures
$ 140,000 – Jeanette F. Schlobach Charitable Trust (4)
$ 85,000 – Jane W. Nuhn Charitable Trust (5)
$ 70,000 – M&T Charitable Foundation (3)
$ 60,000 – NYS Main Street Revitalization
$ 50,000 – New York State Electric and Gas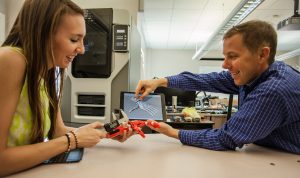 Grant writing success requires more than just high-level writing skills. Choice Words' comprehensive service includes extensive research, analytics, and a deep understanding of the funding environment.
Choice Words commences each new relationship with extensive research to identify funding opportunities, and continues to research on the client's behalf well after the initial funder report has been delivered, monitoring numerous resources for relevant announcements of new funding opportunities.
The Choice Words team is able to quickly and efficiently cull information from a variety of sources, learn pertinent subject matter, and locate supporting data. It plans sufficient time to present drafts and incorporate changes. Choice Words is organized: it tracks employee hours and presents accurate and comprehensive invoices on time.
The team is familiar with applications ranging from simple online forms to complicated federal grants, and is responsive to the potential challenges associated with these applications. Choice Words has never missed a deadline.

Want to learn more?
Contact us today for a free consultation.
Give us a call or send us an email, and let's discuss how we can put our expertise to work for you.