Choice Words offers a multitude of services for nonprofits of all sizes and varieties. From schools to churches to human service organizations to dance companies to farm projects to animal shelters, we've helped more than fifty nonprofits secure vital funding for their mission. Click here to view some of the nonprofit organizations we've served.
Grant Awards for Nonprofits
Here are a few of the grants that we've won for our nonprofit clients:
$11 million – SUNY New Paltz (2)
$9.7 million – Walkway Over the Hudson (35)
$3.4 million – The Culinary Institute of America
$3.4 million – Jawonio (2)
$716,000 – Poughkeepsie Farm Project (22)
$542,500 – Family Services (3)
$506,500 – Jacob Burns Film Center
$505,000 – Mount Saint Mary College (2)
$350,000 – Ironworkers Local 417
$200,000 – Arc of Ulster-Green
$171,500 – Felician University (5)

Services for Nonprofits
Grant Writing
Grant Writing is the core of our business. Our team of professional grant writers has a stellar track record, delivering significant grants from private, corporate, and government funders, with awards ranging from $1,000 to $10 million. Let us secure the funding that your organization deserves.
---
Funder Searches
Choice Words commences each new relationship with extensive research to identify funding opportunities. Our researchers create a comprehensive funder report that summarizes findings in a clear spreadsheet that can be used to create priorities and timelines for grant seeking. We continue to research on behalf of our clients well after the initial funder report has been delivered, monitoring grants.gov, Grants Gateway, GrantWatch, the Foundation Directory, and many other resources for relevant announcements of new funding opportunities.
---
Fundraising and Development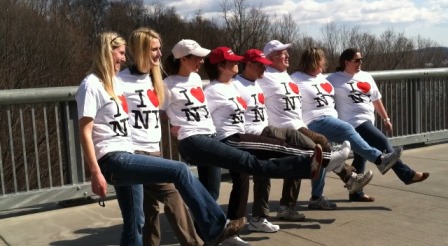 Choice Words can assist in creating a fundraising campaign, developing a layered and effective plan that will support a nonprofit's capital campaigns, event promotions, annual appeals and membership drives. We recognize the crucial relationship between public relations and fundraising. Choice Words uses press releases, press conferences, and other PR outreach to build name recognition…which, in turn, increases event turnout, donations, public interest, and local government support. We then use this support to strengthen grant applications and letters of inquiry to private charitable foundations.
In 2012 and 2013, Choice Words president and founder Steve Densmore helped devise and implement attempts at breaking Guinness World Records at the Walkway Over the Hudson Historic State Park. In 2012, over 2,500 people gathered on the Walkway and broke the world record for the longest dance line. In 2013, crowds once again gathered in an attempt to break the world record for the longest chorus line. Both events were hugely successful fundraisers for the Park.
---
Grants.gov and Grants Gateway Registration
In order to receive state and federal funding, all nonprofit organizations must be registered on grants.gov (federal) and grantsgateway.ny.gov (New York State). Registration is a lengthy and onerous process that can take weeks to complete. Organizations who do not register in time for a grant deadline or let their registration lapse are at risk of having their application disqualified. Choice Words can work with your team to register your nonprofit, so it is eligible to receive the funding it deserves.

---
Firefighters' Grants
Choice Words can help your Fire Department win the funding it needs to purchase equipment and vehicles and provide your community with the firefighting capacity it needs and deserves. The US Federal Emergency Management Agency (FEMA), a division of Homeland Security, annually issues an Assistance to Firefighters Grant Program. This highly competitive program is quite technical in nature, but also allows up to $1,500 towards grant writing costs. You can't afford to lose this grant to oversights–let Choice Words help you and your district win!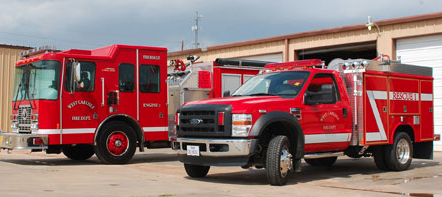 ---
Consolidated Funding Application
Each summer, New York State's streamlined Consolidated Funding Application ("CFA") provides access to dozens of state funding sources. Choice Words specializes in the CFA application process: since 2013, we've won 47 CFA awards for our clients, totaling $30.8 million in funding.
Click here to learn more about how we can help you secure CFA funding.

Want to learn more?
Contact us today for a free consultation.
Give us a call or send us an email, and let's discuss how we can put our expertise to work for you.