Our team has extensive experience in all forms of traditional and digital marketing and communications, and can help inject new life into your organization's outreach efforts. We can help hone your message and deliver it with clarity, developing and implementing new approaches to solve nagging communications problems.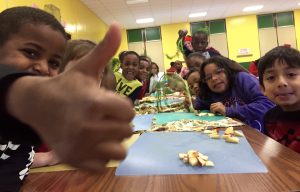 Communications consulting begins with a meeting between Choice Words' team and organizational leadership to decide what approach will align best with your organization's purpose. Depending on your  needs, the following services may be integrated into a comprehensive communications plan.
1. Web Site Assessment
Choice Words will do a full assessment of the organization's web site and return a detailed report on how to improve accessibility, effectiveness, clarity of message, aesthetics, and quality of information. The client may then use this information internally, or Choice Words can connect the organization to a web designer. Choice Words also provides web copy writing services, helping to make the site's messages clear and concise, and can assist with the setup and usage of web analytics tools such as Google Analytics.
2. Social Media Assessment
Choice Words will conduct an assessment of the organization's social media platforms such as Facebook, Twitter, LinkedIn, YouTube, Instagram, Vimeo, Pinterest, Google+, Tumblr, etc. and provide a full report back to leadership on the accessibility and clarity of message conveyed by these platforms. Choice Words will provide suggestions on how to increase followers/friends and increase productivity by properly utilizing social media to complement other ongoing efforts.
3. Outreach Assessment – E-blasts & Newsletters
Is your organization targeting potential funders through email blasts and newsletters? Are you trying to reach a broader audience through scheduled, labor-intensive outreach efforts that are resulting in less than satisfactory ROI? Choice Words is experienced in assessing your outreach efforts, providing a comprehensive and detailed report as to how to improve them, and working alongside your staff to develop new content and formats for your outreach efforts that will bring your ROI up to speed in no time.
4. Ongoing Communications Management
It is up to you to decide how much help you want from Choice Words. Your organization may have an in-house staff that manages social media and outreach efforts, and simply need a one-time assessment. However, smaller organizations may prefer for Choice Words to take over ongoing communications: and we can do just that. After research and assessment we can not only help you develop new tools, but we can take those new tools to the public by posting on Facebook and Twitter, and cultivating and mailing out digital newsletters. It's up to you how little or how much your organization needs.

Want to learn more?
Contact us today for a free consultation.
Give us a call or send us an email, and let's discuss how we can put our expertise to work for you.